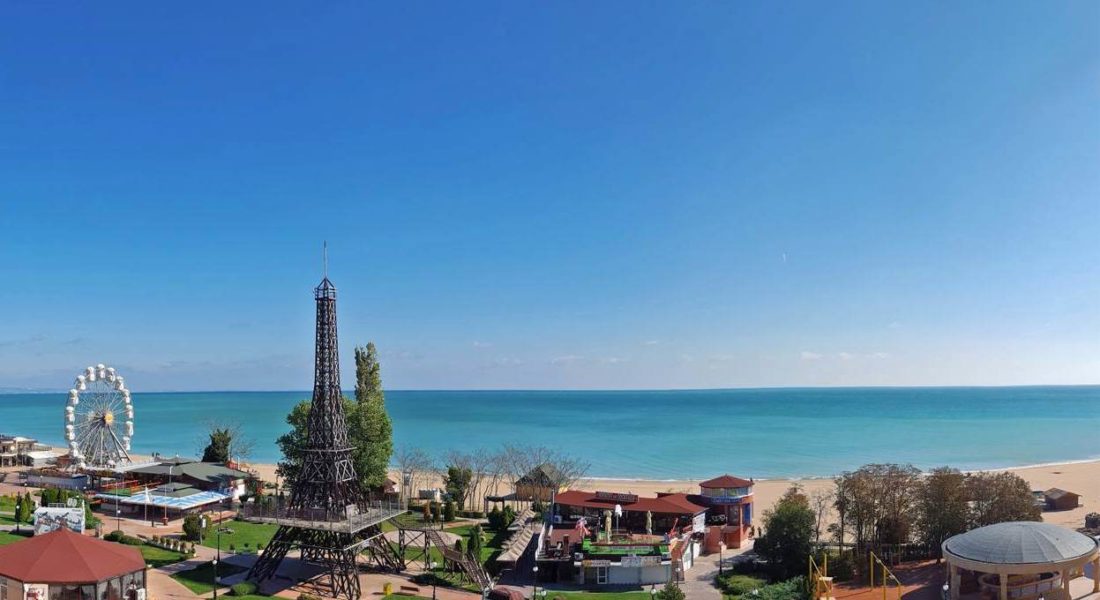 Top 5 excursions from Golden Sands, Resort
The seaside resort Golden Sands is one of the largest and most popular summer resorts on the northern Black Sea coast in Bulgaria. The resort is awarded the Blue Flag which guarantees that the beaches and the sea are clean. It is also known that the beach in Golden Sands is one of the best in Europe. Have you wondered why the resort's name is "Golden Sands"?!
Golden Sands is a popular destination for visitors from the United Kingdom, Germany, Russia, Romania, Scandinavia, Poland, Central and Eastern Europe countries and even from the Persian Bay and Israel. But what attracts so many tourists? The answer is simple: Golden Sands has a warm climate, beautiful nature, reasonable prices and convenient location – book here online airport transfer from Varna to Golden Sands 🙂
Undoubtedly, Golden Sands is the place on the Black Sea coast, where you will spend an unforgettable summer holiday. But what to do in Golden Sands when it rains? Or with what activities will you diversify your leisure? The seaside resort has its own attractions and interesting places to visit, but if you are looking for a day trip, you have come to the right place! In our website you will find the best excursions from Golden Sands, Bulgaria.
Top 5 excursion options from Golden Sands:
1. Cultural tours and excursions from Golden Sands:
Probably you know that Bulgaria has a long history. The country offers many attractions, cultural monuments and beautiful nature. The most popular cultural trips from Golden Sands can be found in our website: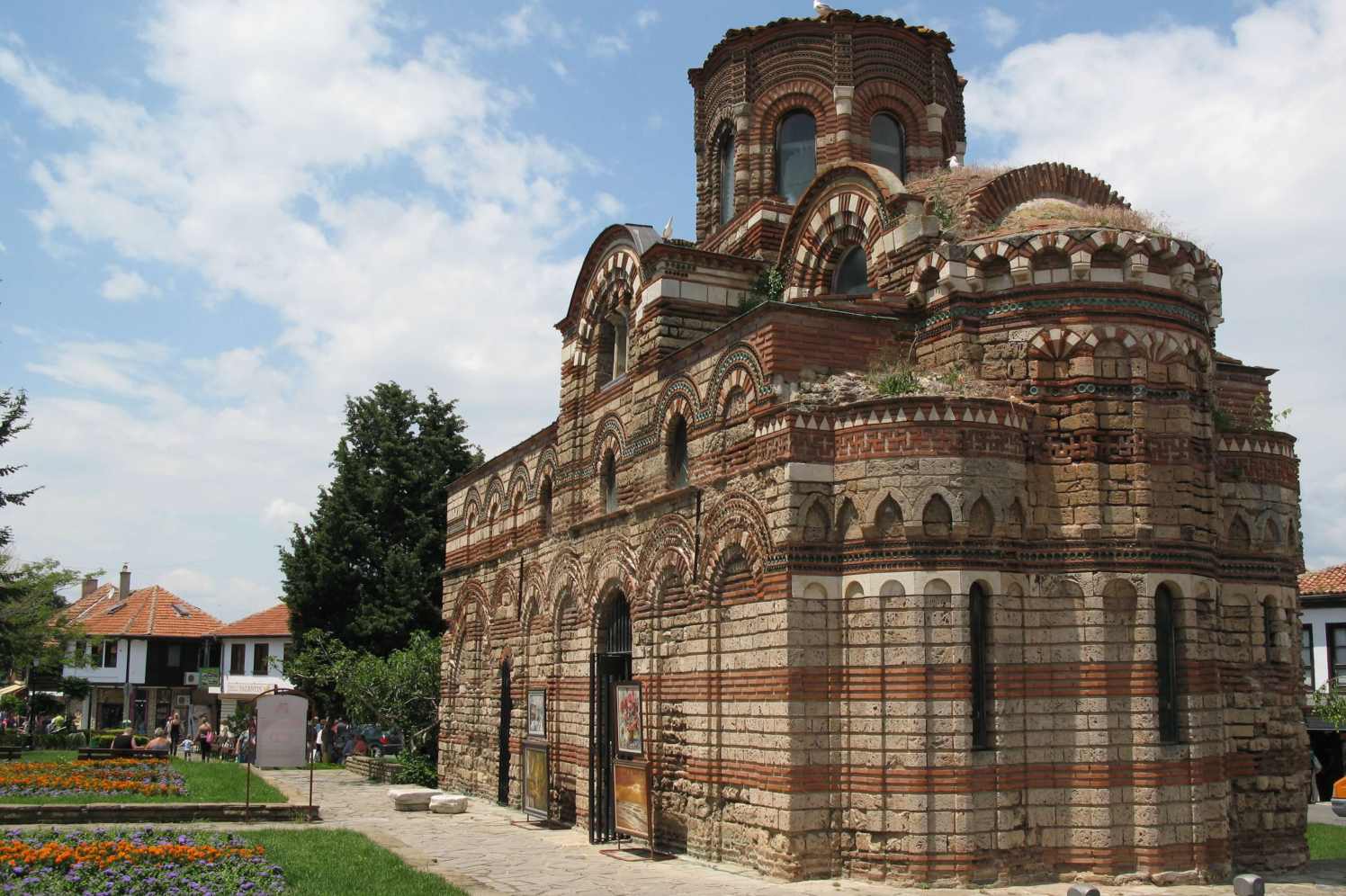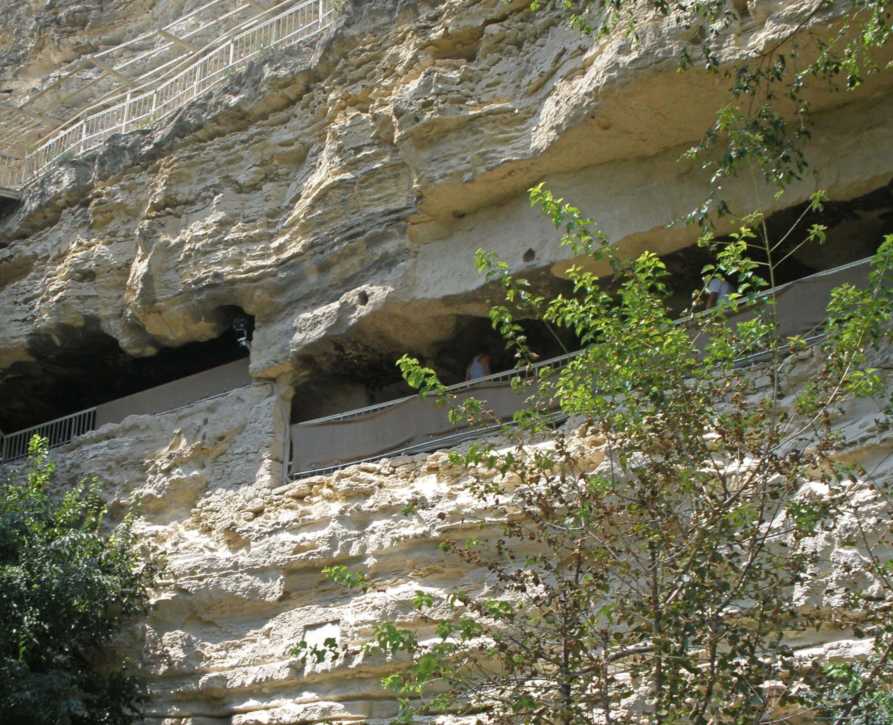 Aladzha Monastery
One of the oldest rock monasteries in Bulgaria is located only 3 km from Golden Sands. You can not miss it! Learn more about the history of the place in our blog and book online tickets for the unique audio-visual show "The Legends of Aladzha Monastery":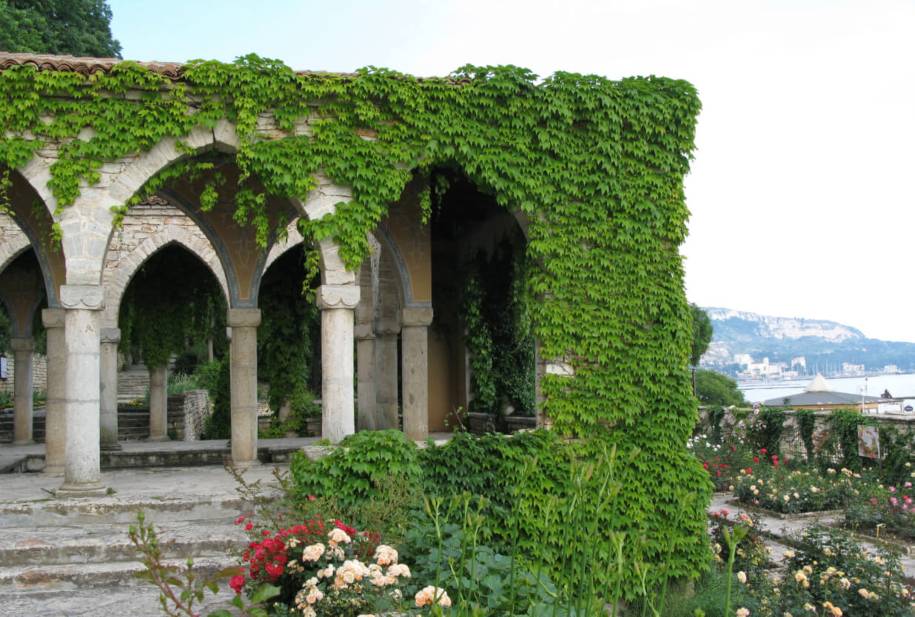 Balchik and Kaliakra
Another tour activity is a journey to Cape Kaliakra. This place will you impress with breathtaking views of the endless sea and majestic scenery. After that, you will visit the museum and Balchik – a small but charming and fascinating city on the Black Sea coast. The excursion ends with a coastal trip and will certainly meet your expectations for an unforgettable day out!
2. Nightlife and party in Golden Sands:
Golden Sands is a popular party destination on the Black Sea coast of Bulgaria. The nightclubs, bars and discos are more than you expect. Famous DJs from all over Europe perform every night in the summer. In Golden Sands you can party 24 hours!
Kind of different experience in Golden Sands that we recommend is Party on a Boat! What you need is swimwear, and a good mood as well. Please note: Only for young in spirit!
3. Activities for children in Golden Sands, Bulgaria:
Golden Sands offers very good opportunities for summer holidays for the whole family. The seaside resort has so many hotels and modern complexes with children – and sports animation for all ages. If you want to spend a day out with more fun and adrenaline, you can visit aquapark Aquapolis:
On our website you can find an untraditional experience for kids: Pirate Party for Children from Varna Port. This trip is the favourite one for every child! Participants will meet sailors on the board of the ship and look for a pirate treasure. The little sailors take part in a water fight. Food and drinks are included, as well as transport and entertainment.
4. Get to know the Black Sea coast:
In addition to relaxing on one of the best beaches, in Golden Sands you can practise all kinds of summer and beach sports: beach football, tennis or volleyball on the beach, diving, swimming, etc. An unforgettable experience for young people or families with children would be renting a boat, yacht, or catamaran.
Our different and irresistible offer is a Yacht Cruise from Balchik Marina – enjoy the beautiful view of this charming little town!
5. Discover the city of Varna:
Varna is the third-largest city in Bulgaria and is located less than 20 kilometres from Golden Sands. It is known as "The Sea Capital of Bulgaria", so undoubtedly is a must for every visitor. What to do in Varna, read here:
A hint from us: book online our favourite trip from Golden Sands – Varna City Tour and explore the city in a unique way: from a double-decker party bus!
The activities and sights in Golden Sands are more than you can imagine. Not surprisingly the seaside resort is one of the best and most popular in Bulgaria. To make your stay unforgettable, give yourself some new experiences. Book online the best excursions from Golden Sands with Tours4you – your specialist for cultural and boat trips on the Black Sea coast!