Tours4you.online is an online booking engine for excursions and events owned by Varna City Tour Ltd. In our website, you can reserve fast and easy excursions on the Bulgarian Black Sea coast, entertainment activities, cultural and historical visits, and party events.
Varna City Tour Ltd. has a registration No РК-01-6541 for tour operator activity, as well as РК-01-6753 for tourist agency activity, issued on 04.03.2014 by the Ministry of Economy and Energy of the Republic of Bulgaria.
The company combines the efforts of specialists with long-standing experience in the field of international tourism to provide a full range of incoming travel services for foreign partners. For a short period, we have gained the trust for cooperation work of leading companies and structures in the German, Polish, Ukrainian and Russian markets. Part of our partners are the big tour operators, established on the world tourist market, due to their high standards: TUI, DER Touristik, Thomas Cook, Alltours, Neva travel company, and many other online travel agencies.
We offer a full range of services, including accommodation, transfers, excursions and all accompanying activities individually or as part of prepaid packages:
Hotel reservations and accommodation: from 2* to 5* hotels, private villas, houses, and apartments in all summer and winter Bulgarian resorts as well as accommodation outside the tourist areas – urban, rural and Ecotourism;
Airport transfers;
Service by company representatives;
Excursions and events;
Rental cars;
Yacht cruises and yacht charters.
Party Bus
Varna City Tour Ltd. has experience in organizing group trips on individual programs, conferences, seminars, team buildings, sports and children camps. In order to diversify the excursion offers in the youth segment, the company purchased and refurbished a double-decker coach- party bus, together with a German tour operator.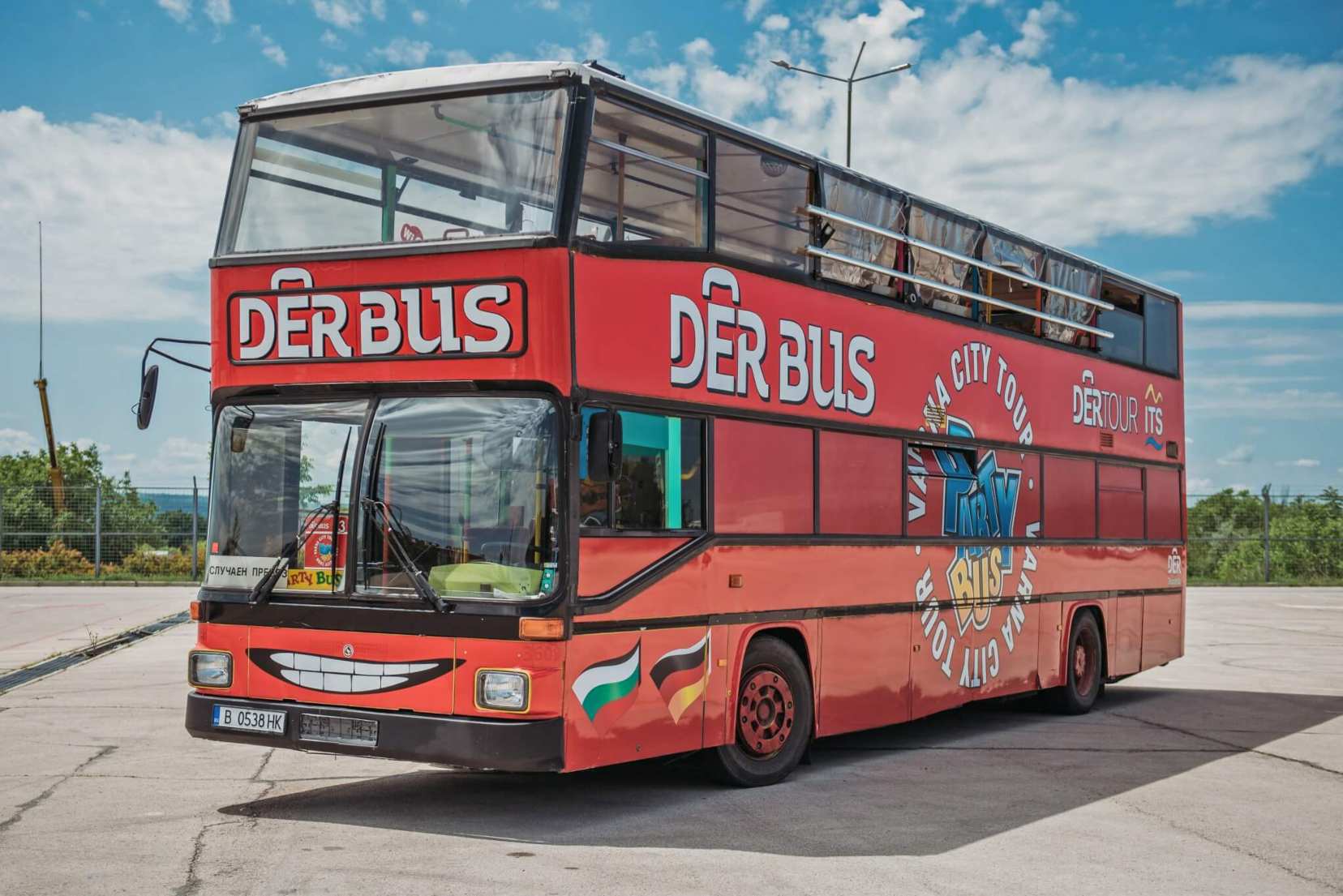 Tours4You.Online
In order to be closer to our customers, in 2019 our new project Tours4You.online was launched. Through our online platform, you can book the most popular excursions and events on the Bulgarian Black Sea coast that will make your stay in Bulgaria an unforgettable experience!