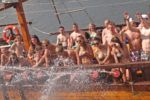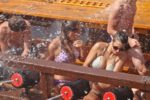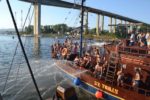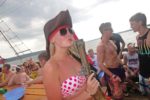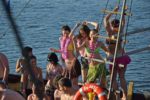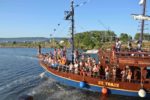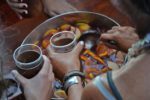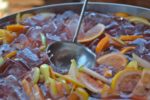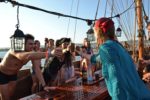 Holiday, fun, action and relaxation on the Party Boat from Varna Port
Available from 01. May till 30. September
Days: Mondays, Thursdays;
Departure from hotels: 15:30 h – 16:20 h
On the water, you can not just relax, but also let it really crack! Our party boats are equipped with a sound system that can compete with any large disco! Let's danced, celebrated and flirt!
Party with games and animation as well as drinks are included and unlimited.
Celebrate on the Party Boat!
An action-packed water battle with water pistols and cannons between the ships. Be there when we stand in swimming suits and bikini on two parallel sailing ships in the sea. After the battle, beer, sangria and mineral water are served for free and without limit. Dancing to hot rhythms with cool animation. Enjoy the great view of the sea and the shore of Varna!
Do not miss this party! Check out some highlights from our boat parties:
Included services:
Air-conditioned coach;
Drinks: beer, sangria and mineral water;
Animation.
---