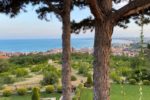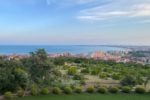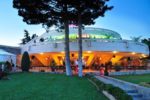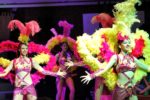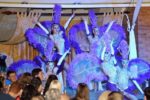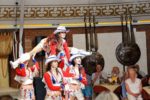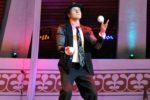 Available: from May till September
• Days: Tuesday (information about availability, departure times and meeting point can be found during the booking process);
• From: Sveti Vlas, Sunny Beach, Nessebar (Ravda)
Enjoy a traditional dinner & spectacular show at Restaurant Khan's tent – Sunny Beach!
A traditional Bulgarian dinner will be served while a world-class international cabaret is performed in the most famous restaurant in Sunny Beach!
Known to locals as the Khan's Tent, this place is located in the mountains above Sunny Beach, where the medieval Khan Krum once set up camp to conquer Nessebar. The place is unique with its exterior, which is reminiscent of a huge ancient Bulgarian tent, where the glory of Khans reigned. The interior is also very different and interesting with the Throne Hall with inscriptions that show the traditions and lifestyle of the old Bulgarians.
During the show of acrobats and dancers, you can enjoy a 4-course menu and first-class service. This extraordinary show includes cabaret, acrobatic performances in the air and jongleurs, as well as a live band. Read here customer's reviews:
The restaurant also offers amazing views of Sunny Beach, Sveti Vlas, Nessebar and the Black Sea coast from above. Undoubtedly a place to remember, which you will book again! 🙂
Included services:
» Bus Transfer from Sunny Beach, Sveti Vlas, Nessebar, Ravda
---