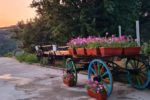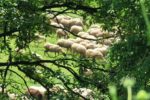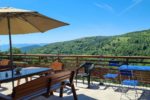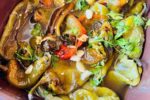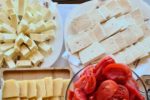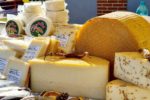 Day Trip "The Country & The Local People": BIO Tour
Available: from May till September
Days: Tuesday and Friday: information about availability, departure times and meeting points can be found during the booking process;
From: Nessebar, Sunny Beach, Sveti Vlas;
Excursion to a local country village, visiting Beekeeping and tasting organic milk products
Excursion Program (indicative hours):
08:30 – 09:00: Departure from the meeting points. Travelling by bus across the authentic original landscape of Bulgaria.
09:15 – 10:00 Arrival at Kosharitza village and visit the apiary. Time to enjoy the quietness and tranquillity of the beautiful wildlife. Entering the world of bees: in a small farmhouse, pleasingly situated between aromatic fields. You will be welcomed by Nikolay and his family, who will show you and tell you more about their family craft: beekeeping. You can taste a real speciality: honey elixir.
11:00 – 12:00: Visit Grandma Tanya at her lovely house in the small village of Prossenik. You will test vegetables from organic cultivation in her own garden and the legendary Bulgarian dish – "banitsa".
13:00 – 14:30: Visit the dairy in the mountains. The journey through lush countryside and quiet villages takes you to the high mountains and your final visit: the Kamenyak Organic Dairy. Our friendly host family will reveal the secret of the famous Bulgarian sheep's cheese. Tasting and time to enjoy the full flavour of the local specialities with a fantastic panoramic view of the green forest.
16:00 – Arrival at the hotels.
Included services:
» Air-conditioned bus transport;
» Professional German-speaking tour guide;
» Honey tasting at the beekeeper in the village of Kosharitza;
» Banitza tasting at the family village house in Prossenik;
» Light lunch at the dairy in the mountains;
---